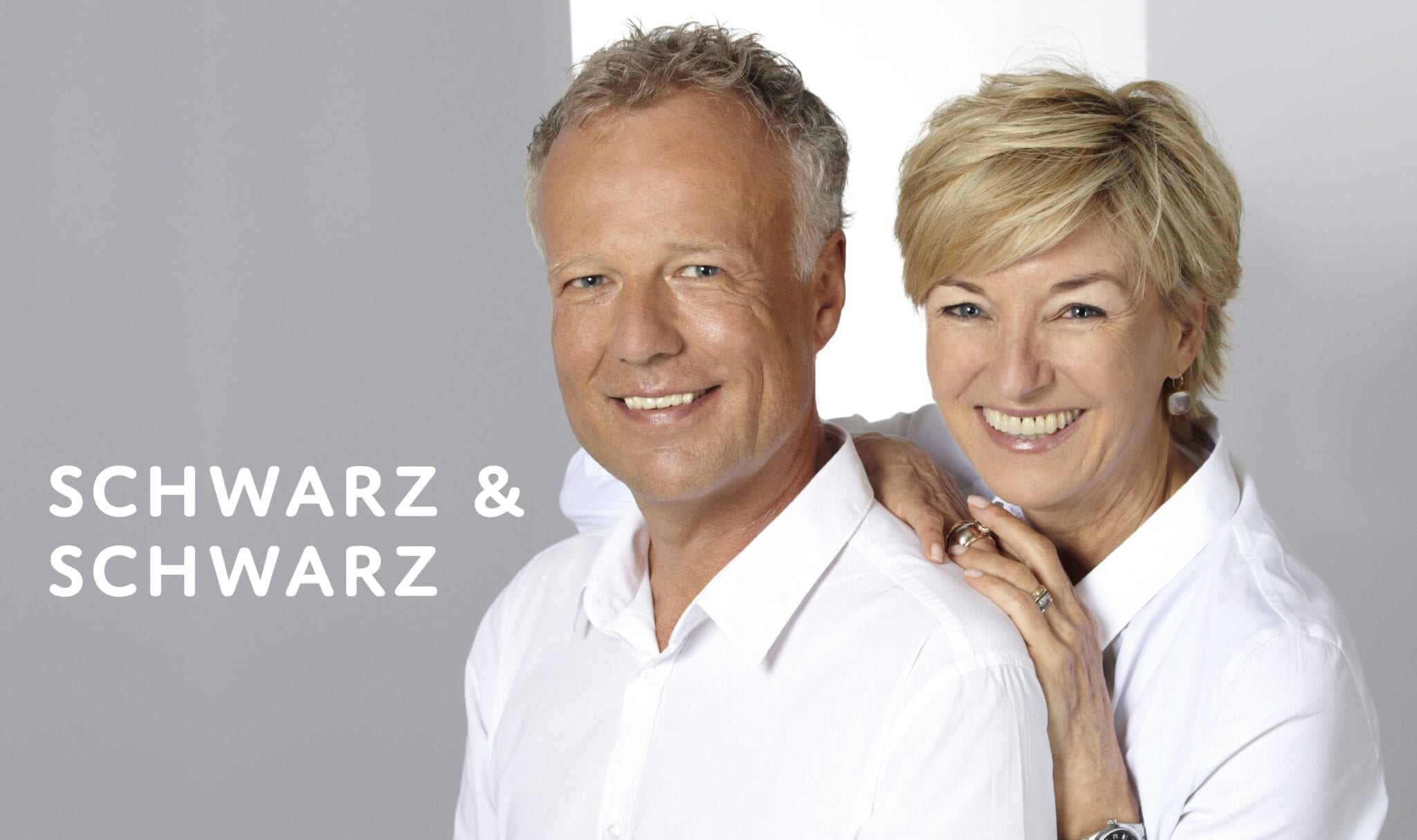 Communication training with
schwarz & schwarz
Schwarz & Schwarz First Class NLP seminars for entrepreneurs, managers, coaches and staff with potential managerial roles in ALL industries – at the ORGÆNIC Academy. The seminars, run in conjunction with our partner Schwarz & Schwarz, provide you with advanced training and an opportunity for intense personal development. Become an outstanding leader and lead your staff and co-workers to success.
Professional customer service is becoming increasingly important in this modern age. »Communication skills« make up 50% of the success achieved by a service provider, entrepreneur or staff member.
Held in Dresden, this seminar will teach you the best of what is important these days when it comes to cultivating a top image as a consultant. Consulting needs charisma! Consulting needs excellent communication! Consulting needs professional reasoning! Consulting needs a »charm offensive«!
In an increasingly personalized world, the importance of elegant communication is ever growing. Communication mishaps cost entrepreneurs clients and often also a lot of revenue. Emotional disturbances cause good staff to leave and clients to stay away, while errors in management result in technical problems. Staff members' emotional roller coasters are becoming more and more intense and managers are being required to act more as »leaders«. Managing staff in the hairdressing industry is a special task. Many of them are very young and in process of »becoming adults«.
It takes background knowledge, excellent leadership strategies and, above all: inner strength, stability and a will to succeed.
More confidence
Intensive client loyalty
More recognition as boss
Elegant, competent management style
Being a »real leader«
Higher staff revenue
The knowledge, confidence and assertiveness to be a real entrepreneur
Creating and maintaining lasting success
If you and your team want to grow in terms of quality and professionalism, then this course is just what you need. Imagine permanently having excellently qualified trainers in your salon to train and correct your staff, thereby boosting the entire team's technical skills and also taking responsibility for (continued) training.
Having a professional trainer will create a unique selling point for you and your business, generate noticeable added value for your clients and increase/maintain your price level over the long term. It will also make your salon a magnet for new staff seeking to undertake further training and, with your dedicated involvement, shake things up – not only at your salon, but across the entire hairdressing market! The course consists of advanced professional training and communication seminar and is completed on the job.
Presenting confidently
Running seminars
Successfully imparting knowledge
Managing a group
Inspiring clients
Effectively cultivating skills
For aspiring trainers, managers and entrepreneurs who want to become trainers. But also for trainers who want to make progress in order to become qualified experts in their specific field.
Erica
Academy Customer Service (international)